It's Thursday, January 23, 2020, and it feels great to be back at the 'helm' of the ESC, that's Entrepreneur Social Club's [tm] massive meeting table. It's big. I'm settling in, getting ready for the randomness of meeting new humans, fellow Entrepreneurs, business owners, creators and dreamers. Watching them stroll in, solo or with friends. Of course we're here at our HQ, my historic venue, NOVA 535, in beautiful Downtown St. Petersburg, Florida. USA.  Each week from 6:00 pm to 8:30 pm, we gather for business development, drinks, mentoring, networking, laughter, plus sharing successes, failures and honest feedback. Then we go downtown for dinner and more drinks. Let's see who's Back for More!
Back for More
We had a couple of USF (Go Bulls!) students pitching their Subleasing App "Zublease" last week, and we gave them our honest feedback. Luckily for them, they got a full dose of our resident tech guru Chris Jenkins, plus valuable input from our entire group. This can be scary and many "first timers" fail to drum up the courage for round two. I was delighted to see them, William Darrigo, Senthuren Sivarupan, Jamie Torres return, pictured below with our US ARMY pal Jennifer Cruz (wearing pink) founder of Just Cause Chocolates. Congrats gents (and lady!) on making really smart choices, returning back for more ESC wisdom!
Speaking of returning for more is our ESC champs, Nancy Alexander, who is back on the radio! She's also working with Pixelstix, a super cool video sticker, and making everyone laugh! Including Mr. Cool, Tony Michaelides, an author, speaker and Rock-n-Rolla. Tonight Tony recommends the The Hitmen a book by Jeffry Denman. These two ALWAYS make me smile!
Alin Leslie, my superstar neighbor just a few buildings south down MLK, home to her gorgeous DollyLocks Salon. Alin mentions her youth, and what kinda kids wore dreads.  Rasta, Squatter or Club Kid. "I was a club kid", says Alin. She is up to many wonderful ventures, including the Deadlock Artist Collective, that offers Coaching, Summits and more. She asks "What experience can you offer (teach) to your clients and guests?" Helping others while adding value! Bravo.
Below on our left is real estate guru Kym Ottaviani, cave diving scarf wearing Realtor Kathleen Seide, next to Paul Thomas (who recommends Knowbe4) and biz partner Cayman Jeffers, the gents of Concept 11 Studios. Cayman recommends YOUTUBE ValueTainment, with Andrew Cabot of Future Home Realty (wearing plaid shirt.) Of course Tolisano is goofing around next to Andrew!
Newcomer Josh Wilhelm (below bottom left, blue jacket) of Right Hand Technology Group, heard about ESC via Word of Mouth (WOM). His company focuses upon helping organizations with 20-100 computer users. They offer IT and Cybersecurity Needs, bring in people and processes to help you Update / Patch Everything, plus offers Class on Awareness, and even simple things like ensuring your Firewall is up and running. Josh mentions the upcoming Synapse Event, featuring local "SPANX" Billionaire Entrepreneur Sara Blakely, February 11, 2020 at Tampa Convention Center. Josh recommends the BOOK Traction: Get a Grip on Your Business, by Gino Wickman.
ROLL CALL for January 23, 2020
Hosted tonight by me, Michael Scott Novilla, (Mr. Splits below) author of It's 5 AM Go Home, Founder of ESC and historic venue NOVA 535.
Below is Grow with Chihu, Dollylocks founder Alin Leslie, and Sherman Bryant of Bryan Business Consulting; they offer Film Financing. Sherman recommends the online MIT Courses on Commercial Financing.
Dan Boardman, Kathleen Siede, Mimi "Brick and Mortar" Lange, the hilarious Christopher Tolisano of Best Day Fitness, Miss Queen of Chocolate Jennifer Cruz, and Nick Briggs of Nick of Time Mobile Marketing. Chris shares his upcoming Spring Fare Celebrating 10 Years at Best Days Fitness, March 28, 2020! Chris also recommends the BOOK Dark Matter. Chris is a fellow Sci-Fi fanatic like moi! Jennifer recommends the BOOK It's Your Ship, while Nick recommends PODCAST Weekends with Wes, by Derek Bernstein. Kathleen's choice is BOOK Quiet: The Power of Introverts.
Cayman Jeffers and Paul Thomas of Concept 11 Studios, exercise coach Jak Plihal, and Mr. Personal Best Christopher Tolisano. Jak recommends Deeper Gratitude, and the BOOK Victor Frankl's Man's Search for Meaning.
Branding expert Arlene Aranzamendez, Josh Wilhelm and the HILARIOUS Nancy Alexander! Nancy recommends the NetFlix series The Mind Explained. I doubt they'd have the huevos to enter hers!
Community Cafe owner Mandy Keyes snuggles up with bookkeeper extraordinaire Krystle Pinzker.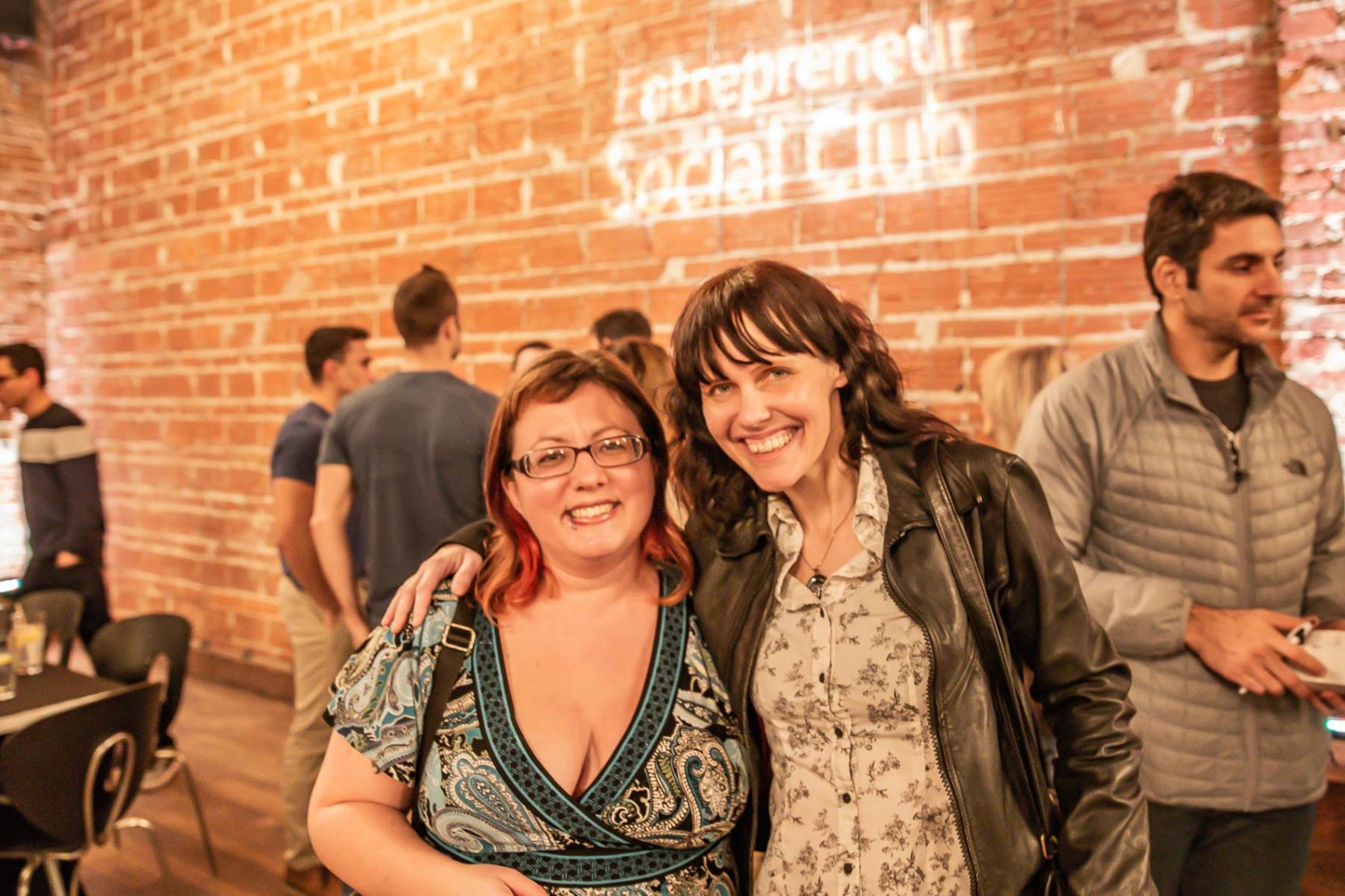 Donny Minchillo of Joy of Cleaning poses with Kym Ottaviani. Donny recommends the BOOK Carpenter by Jon Gordon, while for Kym it's the BOOK The Future of Humanity, plus Waging Heavy Peace by Neil Young.
French siblings, Alex and Nathalie Pommier, of Quick Social, adding smiles and warmth to our crew!
Mimi Lange our FAVORITE DTSP State Farm agent (yet another Class Clown, below in her black State Farm shirt) introduces her lovely sister Zena Cheek (both pictured below) a phlebotomist to our Entrepreneurial madness. Welcome! Returning is Sonsaray Dennard (above far right, green and gray), who recommends YOUTUBE Simon Arias. Our pal John Pereira, suggests the BOOK Permission to Feel by Marc Brackett, PhD. Oh and John hates to be photographed. 
Dinner at Oyster Bar, located at 249 Central Avenue, Downtown St. Pete! Love their Ribeye!
Michael Scott Novilla
Hey everyone, I'm Globetrotting Entrepreneur Michael Scott Novilla, lucky enough to have visited 91 countries in search of the world's best parties! I love hosting our weekly Entrepreneur Social Club, as well as running my world-class venue NOVA 535. Since I've produced over 2,000 5-Star Weddings and Events, I put all those wild stories and pearls of wisdom learned together into my first book. It's 5 AM Go Home is a hilarious, step-by-step guide to producing your own amazing, 5-Star, party, wedding or event. Check out my Book.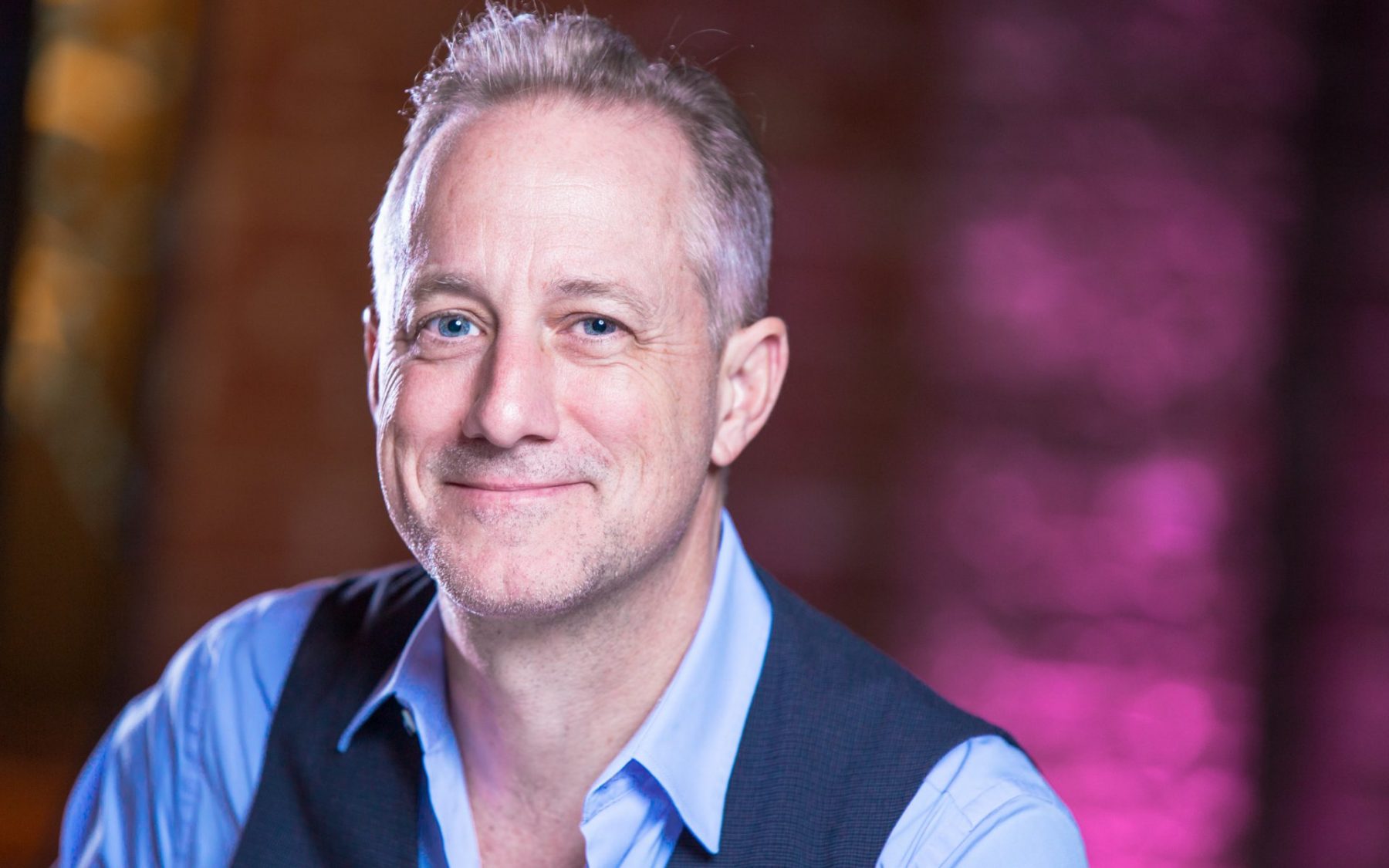 Please VIEW and SUBSCRIBE to our ESC YOUTUBE CHANNEL:
Thursday 6:00 pm – 8:30 pm at NOVA 535:
JANUARY 30
FEBRUARY 6, 13, 20, 27
…then dinner and more drinks immediately following…join us anytime! 
=== HERE ARE ALL of OUR January 23, 2020 PHOTOS ===
** YES WE CAN!! ** at NOVA 535, where we make weddings, parties, and events so easy for you, with No Limits and No Stress, just 5-Star results!
Please keep NOVA 535 in mind for your weddings, receptions, film shoots, corporate holiday parties, celebrations, and unique events! We create events for you, with No Limits and No Stress, just our 5-Star results! You can Get Started or email Sales@NOVA535.com. Thank you!